Russell's Services
Russell's offers the full range of earthmoving and excavating services, including:
highway upgrades
Trimble 3D GPS
dams
building site cuts
clearing
mulching
roads
horse arenas
driveways
asset protection clearing
rock ripping
civil engineering
footings
pipelines
float hire
The company can also conduct complete project management.
Russell's has strong professional relationships in the local area in fields such as civil engineering, drafting, surveying and environmental assessments.
Russell's Earthmoving.
Confidence, Experience, Efficiency, Safety.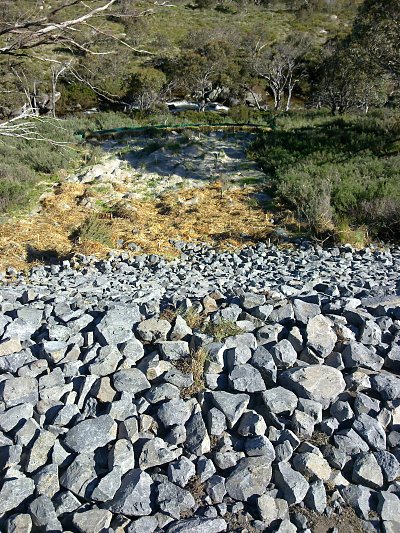 Russell's operates throughout South East NSW, from Batemans Bay in the north to Mallacoota in the south and as far west as Thredbo and Queanbeyan. More recently the company has engaged in negotiations to move equipment into Wollongong, Nowra and as far as Melbourne in the south.
Wollongong
Nowra
Batemans Bay
Moruya
Narooma
Tilba
Cobargo
Bermagui
Brogo
Bega
Tathra
Kalaru
Tura Beach
Merimbula
Pambula
Wolumla
Candelo
Wyndham
Nimmitabel
Jindabyne
Cooma
Bombala
Eden
Burragate
Russell's Earthmoving.
Confidence, Experience, Efficiency, Safety.
Excavators
Komatsu PC210LC-8
Features/attachments:
TRIMBLE 3D GPS
Mine Spec
ROPS
Bulk Excavation Bucket
Grader Blade
1800 Mud Bucket
Ripper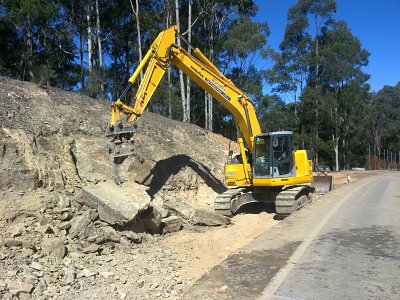 Komatsu PC 228US-3 (zero swing)
Attachments:
Mulcher
Tilting Quick Hitch
600/1000/1800 Buckets, Ripper, 12 Ft Grader Blade,
UHF/ smart alarm/ flashing light
Can be fitted with GPS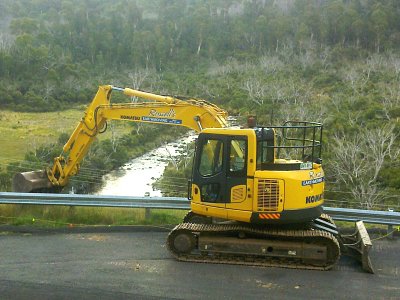 Komatsu PC 138US-8 (zero swing)
Attachments:
MINE SPEC
Backfill Blade
ROPS
Tilting Quick Hitch
Ripper
Hydraulic Grab
300/450/900/1500 Buckets
Trapezoidal Bucket
Compaction Wheel
UHF/ Quacker/ flashing light
KOMTRAX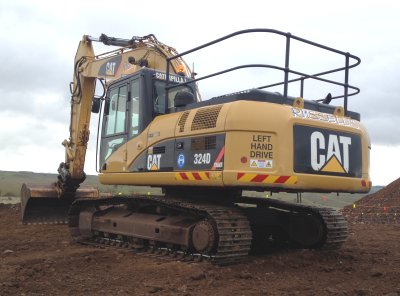 Bulldozers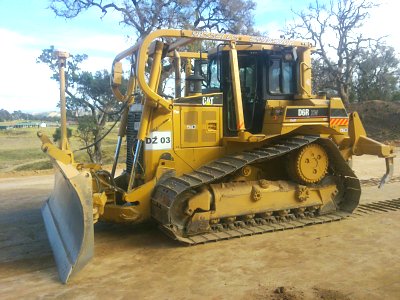 D6R/XW CAT (extra-wide)
Features/attachments:
TRIMBLE/CAT 3D GPS ACCUGRADE
MINE SPEC
ROPS
6 Way PAT blade
3 Tyne Rippers
CAT D6D (long track)
Attachments:
Tree pusher
Variable Pitch Ripper
Stick Rake
Laser Reciever
UHF/ flashing light/ smart alarm
ROPS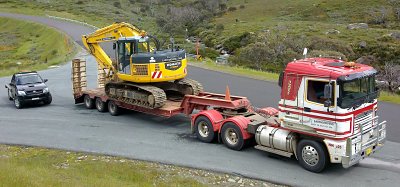 Western Star Prime mover
& Tri Axle Float combination
Attachments/features:
28 tonne capacity
9 metre deck
Oversize Permit up to 4.5 mtrs
On call service 24/7
Ideal for Excavators, dozers, rollers, backhoes, site blocks etc.
Service vehicle
Refuelling onsite, breakdown repairing etc.
Russell's can also recommend other companies in the local area who hire and offer services in which we don't specialise. This means if we don't have what you are looking for we can easily point you in the right direction or handle the enquiries for you. Start to finish, large or small projects, Russell's Earthmoving & Civil will deliver.
Russell's Earthmoving.
Confidence, Experience, Efficiency, Safety.

Russell's also runs the only machines on the south coast equipped with Trimble 3D GPS systems - our D6 bulldozer and 24T Komatsu excavator.
GPS systems are a revolution in earthmoving and construction. They eliminate the need for pegging of the site and constant measuring and guessing, but more importantly the machine and operator get to design spec faster and more accurately than ever before. This means a more efficient work site, which saves the client money and time.
Russell's Earthmoving.
Confidence, Experience, Efficiency, Safety.